Resources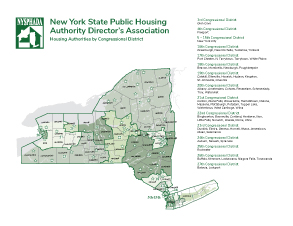 Welcome to the resource page.
Here you will find links to other Housing Authority and affiliate group websites. The Library is populated with example policies and documents from your colleagues across New York State. If you would like to add files to the library, please use the Upload a Library File form. Suggested links to other relevant websites can be sent to moc.a1534669747haven1534669747eg@ni1534669747lbeod1534669747r1534669747.
Click here to view a larger version of the map.
Affiliate Links
Library
Administrative Plan

Provided by Geneva Housing Authority – The overall mission of the Geneva Housing Authority (GHA) and the Section 8 Housing Choice Voucher Program is to make Geneva a better place to live by supporting community efforts to preserve and expand affordable housing, home ownership and economic opportunities, and by providing equal access to safe, decent and affordable housing.

download

Admissions and Continued Occupancy Policy

Provided by Geneva Housing Authority – This Admissions and Continued Occupancy Policy defines the Geneva Housing Authority's policies for the operation of the Public Housing Program, incorporating Federal, State and local law.

download

Annual Conference Session Materials

Blended Occupancy Management Class

Provided by Nan McKay & Associates – For more information about this class including current seminar locations and dates, please call us at 800.783.3100, email *protected email*, or visit our online store at nanmckay.com

download

Conference Presentations

DMV Access

Performance Evaluation Samples

Pest Control Plans / Policies

Provided by Plattsburgh Housing Authority – The Plattsburgh Housing Authority is committed to managing pests using Integrated Pest Management (IPM). IPM includes early detection of new infestations through regular inspection and monitoring, preventing pests by exclusion, design and good sanitation and taking appropriate control actions when necessary.

download

Provided by Newark Housing Authority – Newark Housing Authority has contracted with a pest control agency that will, on a monthly basis inspect a sample of units to determine if treatment is necessary. If units are found to need extermination, a follow-up plan will be determined based on the circumstances.

download

Provided by Poughkeepsie Housing Authority – All new leases and lease renewals will have an attachment/amendment that will require tenants to confirm they understand the BBP. All new move in apartments will be inspected and certified bed bug free (by pest control contractor or other specialist).

download

Policies

Provided by Geneva Housing Authority – approved 4-16-2012

download

Provided by Geneva Housing Authority – 11/8/1999

download

Reports

Section 3

Smoke Free Housing
Job Postings are now found here.
If you'd like to upload a library file, please click the button below.